September 2015 – After 25 years with Philips, the Home Control division has left the fold. Following the recent divestment of the Home Control division from Royal Philips, the newly formed company is now fully owned by Morgan Stanley Private Equity Asia (MSPEA) and will operate under the commercial name Omni Remotes. Omni Remotes will continue to meet the growing demand for simplified home control solutions, driven by ever more online and stored multimedia content, the proliferation of A/V devices, the growth in wireless home networks and the emergence of home automation applications and the Internet of Things.
"This is a new and exciting milestone for our entire team. As an independent company, we are better placed to make the strategic choices that ensure we meet our customer needs to the fullest extent. And with the full backing of Morgan Stanley we are in the best position to grow our company to the next level", said Jean-Paul Abrams, President of Omni Remotes.
The new company name and logo clearly signify what Omni Remotes stands for. Remote controls are the core for our business and omni reflects the market segments in which we operate. The logo visualises the wireless use of the remote control in the home environment and its expanding role. Jean-Paul Abrams explains "We will still use the "founded by Philips" tagline to emphasize the 25 years of experience and competence we have built-up.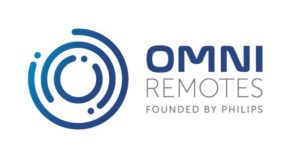 These competences are fully embedded in Singapore and in China, for development, and manufacturing respectively. In September we celebrate the 20th anniversary of our Chinese operations.